Hoi An began life as a port for Chinese traders, the more successful of whom built stately city homes for their families. Many of these ancient houses have survived the trials of time, flood and war, and can today be visited as part of Hoi An's ticket scheme. We made it to five.
House of Tan Ky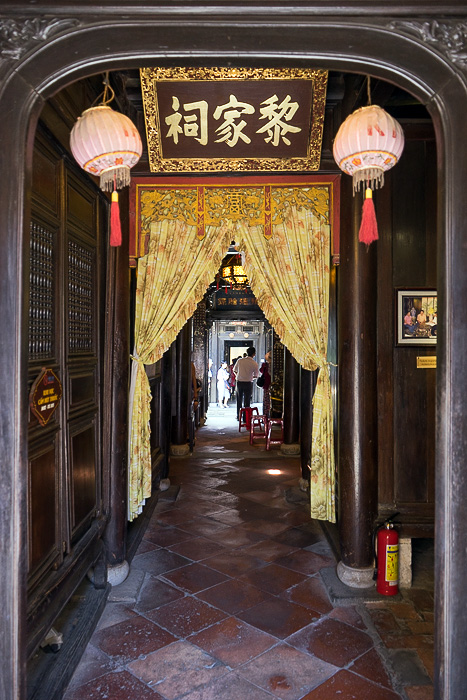 Built in the 19th Century, Tan Ky isn't the oldest of Hoi An's ancient houses, but it might be the best-preserved. This was a merchant's quarters, with a rear entrance facing the river, which hosted traders and stored goods for sale. The name Tan Ky translates to "Progress House", and it's been owned by the same family for seven generations. Regular flooding has destroyed much of Hoi An's old town, but the owners of this house have fought to maintain its original condition. [Location | More Pics]
House of Phung Hung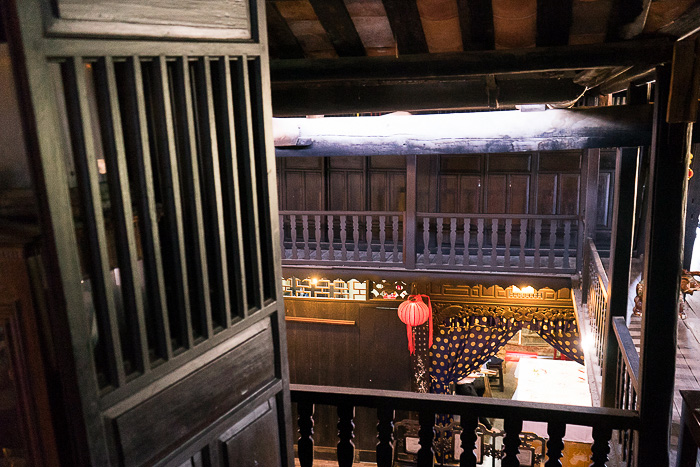 Thanks to its location adjacent to Japanese Bridge, Phung Hung is almost certainly the most-visited of Hoi An's ancient houses, but we judged it to be the least enjoyable. The house, built in 1780, was nice enough, but the experience was awful. As soon as we stepped inside, a "tour guide" attached herself to us, and it was immediately apparent that she was more interested in selling souvenirs than imparting information. Every step of the way, we were cajoled to buy scarfs, buy dolls, buy coffee, buy silks, buy buy buy. The entire second floor had been converted into a shop of crappy trinkets, the place was absolutely packed with tourists just as annoyed as ourselves, and we couldn't wait to get out. [Location | More Pics]
House of Duc An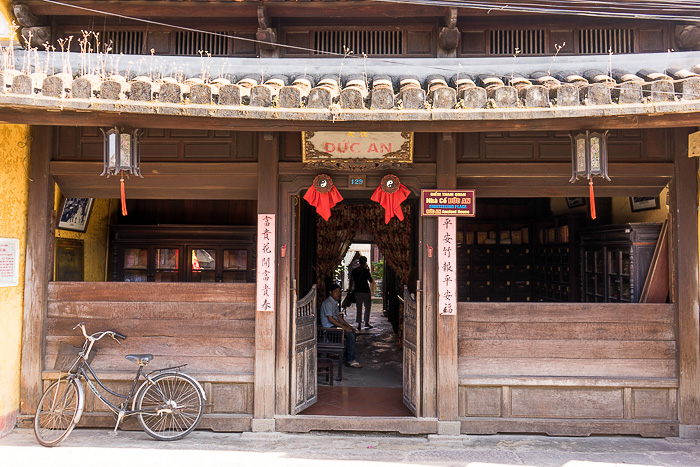 Formerly both an apothecary and a radical bookstore for Hoi An's liberal firebrands, Duc An extends all the way from Tran Phu to the parallel street of Nguyen Thai Hoc, and almost feels like a long hallway with different compartments. As is common in Hoi An, the house combines Chinese, Vietnamese and Japanese elements… or so we read. It would require a student of oriental architecture more astute than myself to identify where one style begins and the other ends. This one felt more like a "shop" than the other houses, but given its past, that made sense. [Location | More Pics]
House of Quan Thang
Built in the late 17th century, Quan Thang is among the oldest of Hoi An's mansions. Today it's home to a family, whom we encountered preparing a meal in the back courtyard. There weren't many other tourists during our visit, and neither were any souvenirs being sold; a welcome breath of fresh air. The same family has occupied this space for 400 years, and after saying hi to the current generation, we sat down for awhile in the breezy central courtyard and enjoyed the familiar, quiet atmosphere. [Location | More Pics]
Tran Family Chapel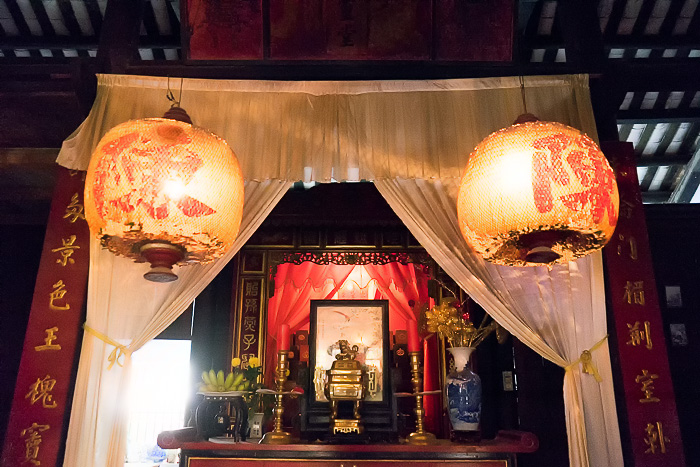 This was the last of the ancient houses that we'd be visiting. By now, we were feeling the fatigue, and were happy to wait around in the shade of the courtyard while the staff finished their lunch break. Tran Tu Nhac had been a mandarin (court officer) of Emperor Gia Long, and in the early 19th century, was sent as an envoy to China. Before leaving, he had this complex built for his family. The house is split into different zones, the first as a chapel and the second as living quarters, covered in old photographs, and decorated with many of its original furnishings. Blessed with a lush garden and a location on a quieter street, the Tran Family Chapel is more peaceful than Hoi An's other houses, and was a good one at which to conclude our tour. [Location | More Pics]
We'd love to encourage people to visit all of Hoi An's houses, but the reality of the town's ticket scheme (which we've already spent time complaining about) means that most will have to pick and choose. We normally don't partake in such list-making, but in order to help the decision process, here's the order in which we enjoyed them, from first to worst: (1) Quan Thang, (2) Tran Family Chapel, (3) Duc An, (4) Tan Ky, (5) Phung Hung.
-The Perfect Gift: Framed Travel Photographs