A distinctive facade of three wide arches welcomes shoppers to Hanoi's largest covered market, the Chợ Đồng Xuân. With mostly clothes and bulk foods on sale, this isn't a place for souvenir-hunting tourists. But if you're in the market for a fascinating slice of local life, it might be just what you're looking for.
The market hall was built by the French in 1899, around the same time as the nearby Long Biên Bridge. After being badly damaged in 1994 by a fire which claimed four lives, the market was totally renovated.
Đồng Xuân is huge; the market area spans three floors and extends into a second building behind the main first hall. Those shopping for cheap t-shirts with hilariously misspelled English writing will be spoiled for choice, but otherwise, it's hard to imagine a tourist being tempted. There are piles of plastic shoes, never-ending reams of fabrics, and barrels of dried shrimps.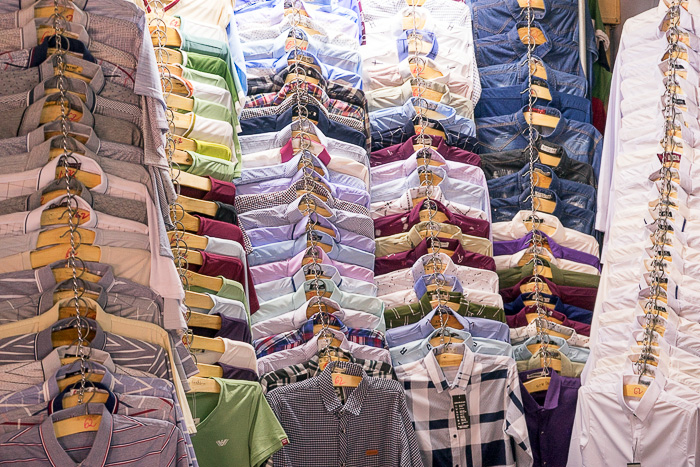 Freed from the desire of actually shopping, we found ourselves better able to concentrate on the market's boisterous atmosphere. It's a madhouse, and totally different to any sort of shopping experience we have in the west. Many of the stands are so small and so similar to other stands, I couldn't help but wonder how some of these people make a living. "For my cheap-sock needs, I prefer Miss Lam's shop, the eighteenth cheap-sock shop on the left side of the fourth lane on the third floor."
Once you've had enough fun in the wacky land of Vietnamese commerce, make sure to walk around the outside of the market. To the south, there's a great street food alley, while on the north you'll find a few open-air restaurants. On weekend nights, the area around Đồng Xuân becomes an extension of Hanoi's Night Market, with traffic shut down and the streets claimed by stands selling souvenirs and handcrafts.
-We recommend this Vietnam Visa Agent