If you're looking for an unforgettable view of the karst hills south of Ninh Binh, you might want to skip on the popular boat tour of Tam Cốc, and instead seek out Hang Múa. Over 400 steps will bring you to the top of a mountain, from where you'll be able to see the unique landscape in all its glory.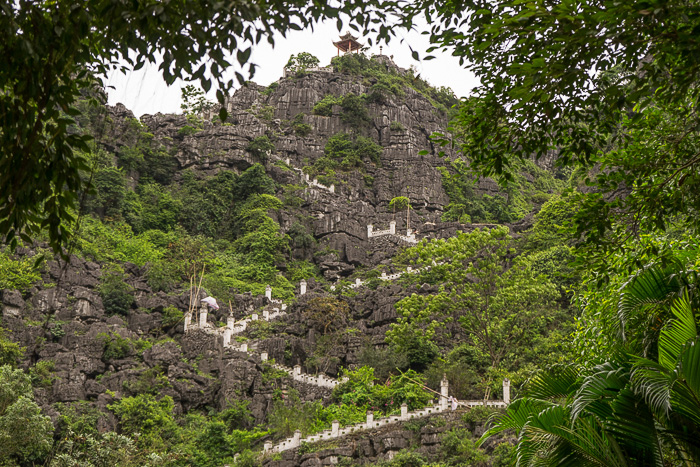 Show up to Hang Múa as early as possible, in order to avoid tour buses. While not nearly as crowded as other attractions around Ninh Binh, the presence of even one big, rowdy group can ruin the experience in this otherwise quiet area (it happened to us). The path is steep and narrow, and this is the kind of nature best experienced in solitude.
By my count, there were 459 steps to reach the top. Yes, I counted. That's some serious exercise, and another reason to show up early, before the sun is too strong. The stairs are uneven and steep, but the reward is worth every bit of pain. Once at the summit, you'll want to take your time, both to recover and to contemplate the view. If you haven't been to Ha Long Bay, it's safe to say you've never seen anything like it.
At the bottom of the mountain, is the small cave which gives Hang Múa its name. It's small and unspectacular compared to the view, but worth popping into, since you're already there.
-We have a Travel Puzzle App! Download it here for free!