The Ancient Capital of Hoa Lư
During the 10th and 11th century, Hoa Lư was the capital of Vietnam. Located in the karst hills southwest of present-day Ninh Binh, the site is today home to temples and tombs, and is a popular tourism destination, especially for locals.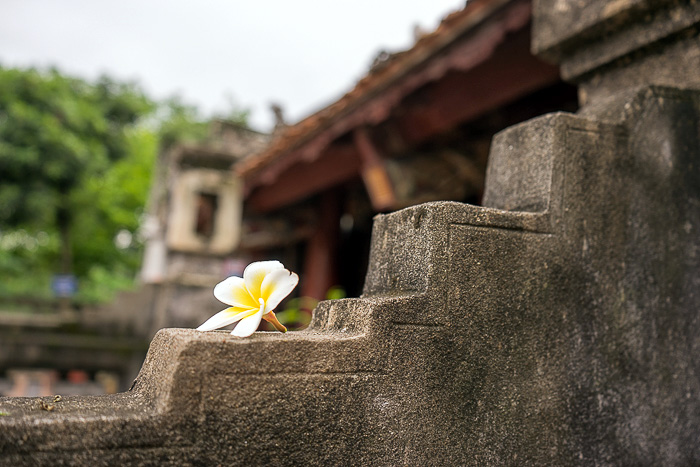 Hoa Lư was the birthplace of Đinh Bộ Lĩnh, who proclaimed independence from the Southern Han of China in 968, thus becoming Vietnam's first emperor. He situated the capital of his new empire in his home town, which sounds like a vanity move, but made a lot strategic sense. Hoa Lư is surrounded by a set of incredibly steep hills, impossible for an invading army to pass over. In fact, the fledgling empire's enemies never tried; attacks from both the Cham (972), and the Han (981) failed before ever reaching the capital.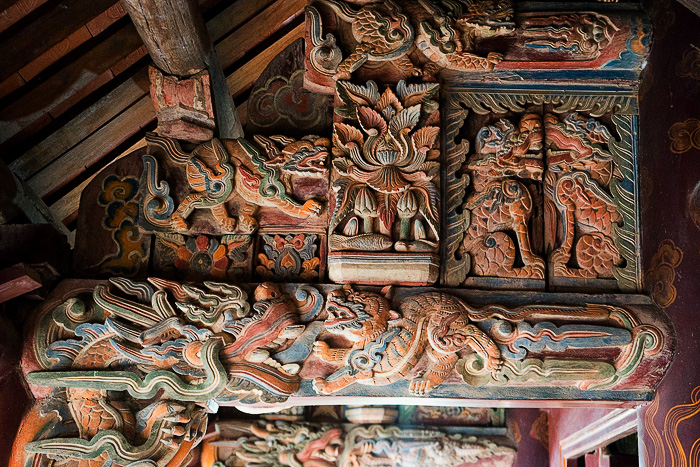 The history of the place is interesting, but we were otherwise disappointed by our visit to Hoa Lư. Almost all the vestiges of the ancient capital have vanished, which is understandable, given the fact that we're talking about structures over a millennium in age. You can see some foundations, in a small museum on site, but otherwise everything at Hoa Lư is much more recent.
If you're not already an admirer of Đinh Bộ Lĩnh or Lê Đại Hành (the first emperor of the succeeding Early Lê Dynasty), you're not going to find a lot in Hoa Lư to capture your imagination. The temples dedicated to these two leaders are atmospheric and quite beautiful, but they're extremely similar to one another, and you'll be done in no time.
The real draw is the ancient city's natural landscape, which might have lost its strategic value in the past thousand years, but none of its beauty. At just Đ20,000 ($0.80), the site is very cheap, so it's worth stopping in if you're already in the area. And the road which leads here from nearby Tam Cốc is a highlight in itself, cutting through some gorgeous scenery.
–We loved our stay at this hotel in Ninh Binh