The Vietnam Museum of Ethnology
As a country made up of 54 ethnicities, Vietnam is uniquely in need of an ethnology museum. And happily, the one found in the west of Hanoi is excellent. We drove out to the Cầu Giấy district to check out the Vietnam Museum of Ethnology.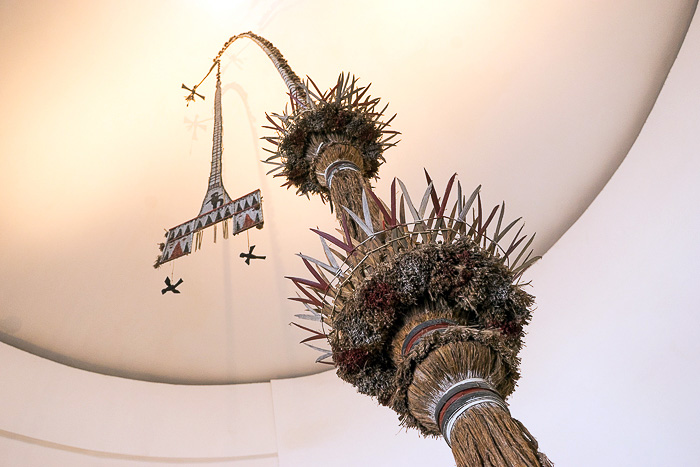 Before we give the impression that Vietnam is a equally-balanced melting pot, it's important to point out that the country's biggest ethnic group, the Viet, is way bigger than all the others combined. 86% of the Vietnam's population is Viet. But five others, including the Hmong and the Tày, count over a million people apiece — not exactly an insignificant number.
But most of the 54 groups are much smaller, and are tucked away in the farthest pockets of the country. To learn anything about them, you'd either have to travel incredible distances and employ a variety of translators, or you could just visit the Museum of Ethnology.
This museum opened in 1997, and was designed in the shape of the ceremonial bronze drums which are among Vietnam's most important cultural treasures. We were impressed by the both the ambition of the exhibits, as well as their execution. Unlike so many other museums in Vietnam, everything on display here had an accompanying explanation. The Bronze Drum building isn't terribly large, but we spent a long time looking at informative maps, and reading about the customs, culture and clothing of the differing groups.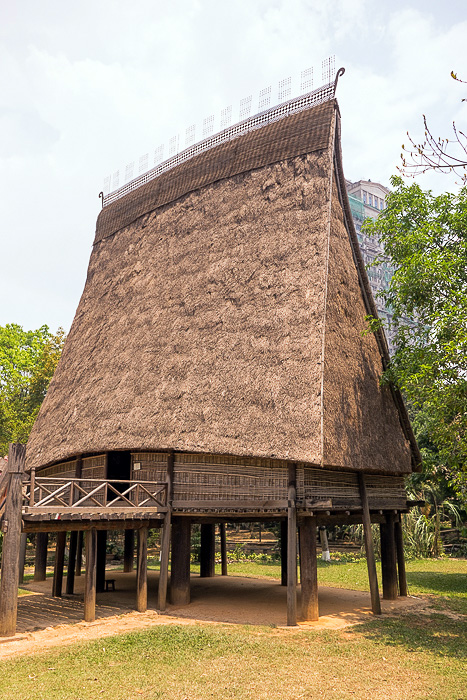 Another large building holds temporary exhibits, but our attention was attracted to the yard, where various types of lodges and houses have been erected. The most incredible is the towering replica of the communal house (or Rong house) of the Ba Na people, who live in the central highlands of the country. We also liked the "regular" stilt houses, outfitted with typical artifacts and utensils, and the funeral site decorated with little totems engaged in all kinds of perverted behavior.
A visit to the Ethnology Museum does require an effort, since it's not in the center of Hanoi, but we think it's worth the cost of a taxi. Expect to spend at least a couple hours here, in order to give full attention to both the indoor and outdoor exhibits. Should you need a break, as we did, there's a shaded cafe on the premises.
–Download our Saigon Travel Book
Vietnam Museum of Ethnology Photos and a Video