Our Favorite Street Food in Hanoi
We weren't as impressed with Hanoi's street food as we were with that of Saigon. In the capital, there's not as much variety, and the locals are far more keen to overcharge tourists. But over the course of the weeks, we managed to find a lot of new dishes, and some great places in which to try them. Here are our favorites.
Bún Thang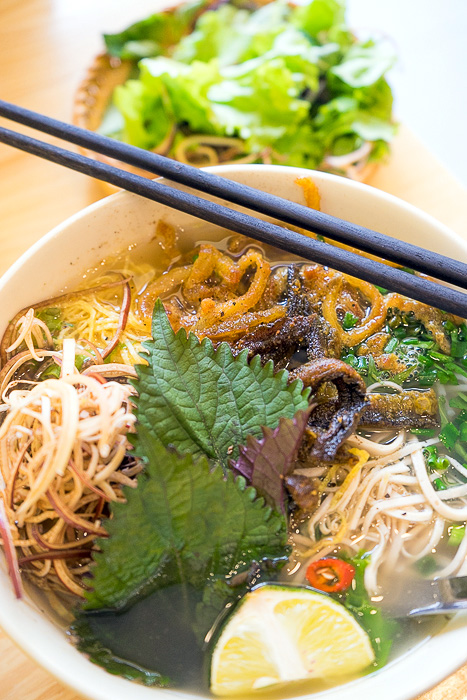 A popular Northern Vietnamese dish that's virtually unheard of in the south, bún thang literally means "Ladder Noodles". It might be because the thin strips of chicken, sausage, shitaake mushrooms and vermicelli resemble a ladder. Or maybe because after eating Bun Thang, you'll want to climb the nearest ladder and shout to the world about how much you loved it.
This dish is traditionally made during the New Year's celebrations of Tết, but you can find it year-round in Hanoi. We first tried it at a restaurant with the name "Bún Thang", where it seemed safe to assume that bún thang would be a specialty. [Location]
Bún Dọc Mùng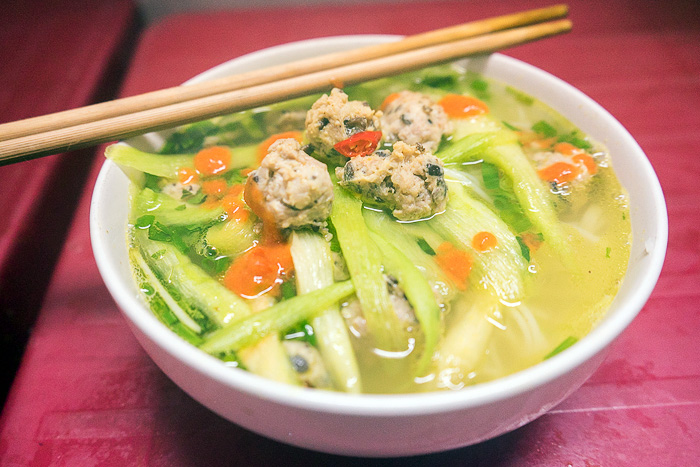 We settled fairly quickly on our favorite breakfast spot in Hanoi, without too much experimentation. Morning be too sleepy for make eat choice (or for forming coherent sentences). Two shops side-by-side, close to our place, served cheap and delicious meals. Usually, we went with the bánh mì shop… a sandwich of egg and pâté was my standard order.
But once in a while, we'd sit down on the light-blue stools of the neighboring shop, and order up bún dọc mùng, which was a brothy bowl of pork-and-mushroom meatballs and fatty pork strips. This was a heartier meal, and so, so good. And the lady serving it always gave us a big smile when she saw that, today, we had chosen her shop over the bánh mì broad. Victory! [Location]
Xôi (Sticky Rice)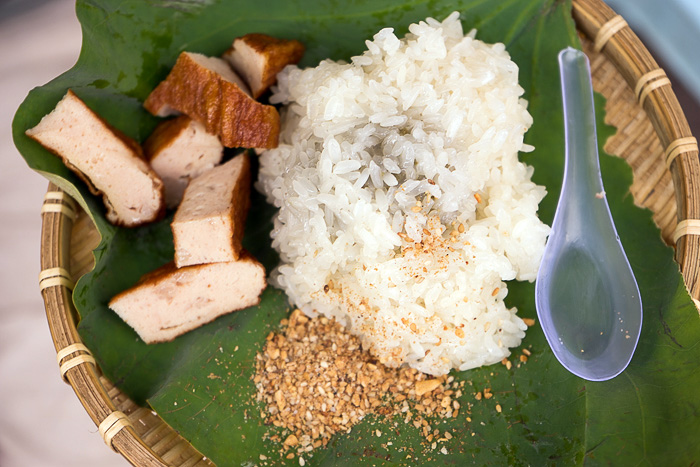 Sticky rice is a staple of Hanoi cuisine, and is suitable as a breakfast, snack, dessert, or even dinner. That's because there are dozens of varieties of xôi, from sweet to savory. My favorite was xôi gà or sticky rice with chicken. The portions look small, but this is a heavy dish and even a small amount will fill your belly.
You can find xôi all over town, but a particularly good stand is found near the top of the train station, on Nguyễn Thái Học. [Location]
Bún Bò Nam Bò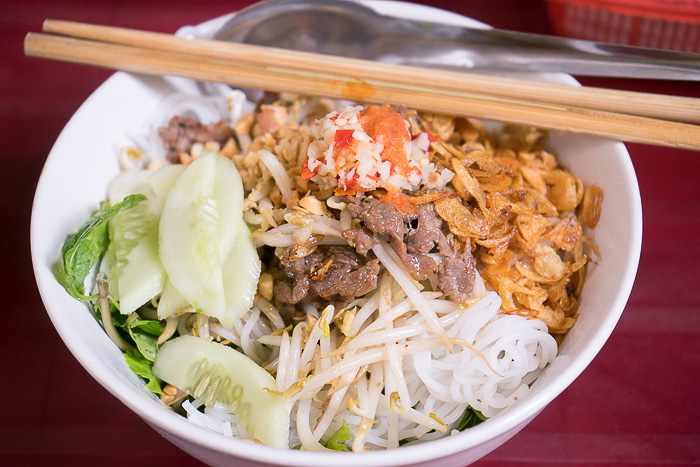 The name of this dish translates approximately to "Southern-Style Beef Noodles"… but we never saw bún bò nam bò anywhere in the south. The meat is marinated for hours, then grilled and laid atop vermicelli noodles. Normally served with loads of green leaves, it feels a little healthier than many other Vietnamese specialties.
There's one bún bò nam bò place on Hàng Điếu which must have been featured by Anthony Bourdain or something, because it is consistently packed with foreigners… and only foreigners. For a better and cheaper dish in a much more agreeable setting, search out a small shop on the cute Old Quarter alley of Ngõ Trung Yên. [Location]
Nộm Thịt Bò Khô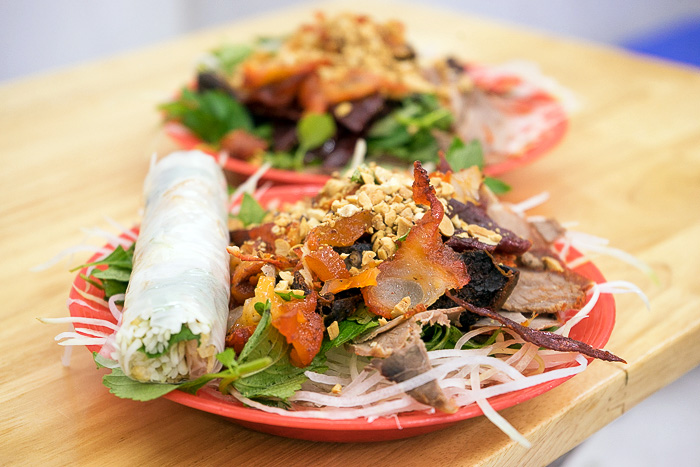 Nộm Thịt Bò Khô… confident of my Vietnamese after a few months in the country, I guessed this was some sort of beefy stew. Nope! Kho means stew, but khô means dry… with that little hat on the "o", the word takes on the opposite meaning. Nộm thịt bò khô is a dry green papaya salad served with strips of beef, beef jerky and a sweet sauce. This is refreshing in the summer, and a nice change from the endless bowls of noodle soup.
At the top of Hoan Kiem Lake, you'll find a couple restaurants specializing in nộm thịt bò khô. It's not a dish that will appeal to everyone; Jürgen loved it, but I found the sweetness hard to stomach, and couldn't get through the full portion. [Location]
Bánh Đa Cua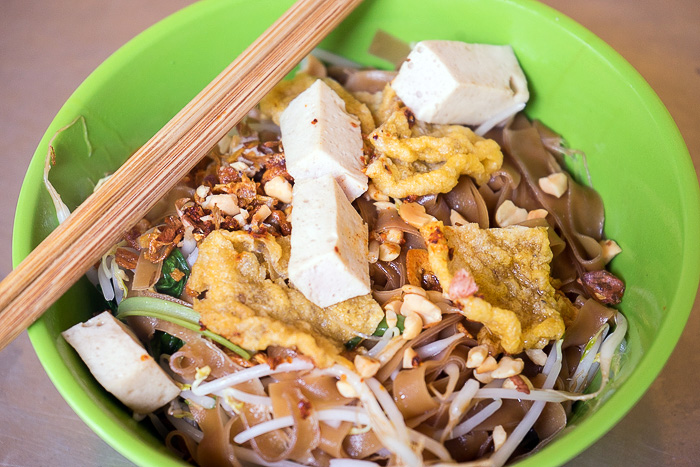 It's technically a specialty of Hai Phong, but bánh đa cua is easy enough to find in Hanoi. This is a delicious crab soup, served with pork balls, beef, plenty of veggies and wide, flat rice noodles known as bánh đa. That's a lot of action for a single bowl, and it's almost as much fun to identify everything inside bánh đa cua, as it is to eat it.
We ordered this dish from a roving street seller, who carries her "kitchen" everywhere she goes. While there's no guarantee that she'll always be in the same place, we found her on the alley of Nhà Hỏa. [Location]
Bún Chả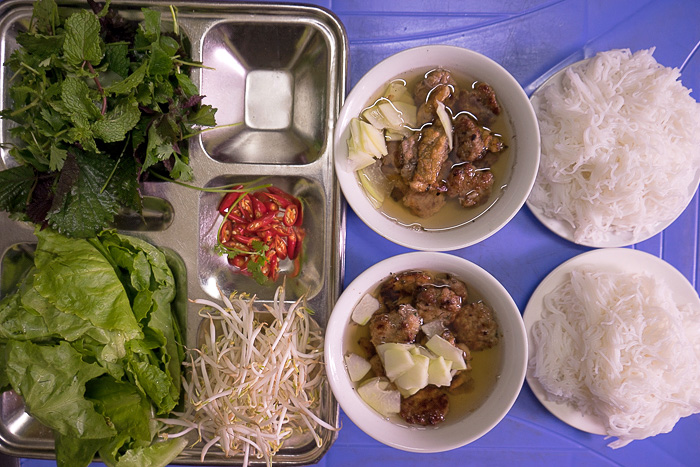 We'd be completely remiss if we didn't mention Bún Chả while talking about Hanoi's food scene. We've already written about these little pork patties in our Saigon street food guides, but they're really a specialty of Hanoi. Actually, it's more like an obsession.
There's almost no point in recommending a specific spot for bún chả in Hanoi, because there are simply so many, but we really enjoyed the bowls we ordered at a small shop on Hàng Bún (whose name means "Noodle Street"). [Location]
Photos and Videos of Street Food in Hanoi
Bonus! It's not "Vietnamese Cuisine" nor is it "Street Food", but we have to share this video from Kichi Kichi, a weird restaurant where there's a conveyor belt for hot pots, similar to belts within some sushi shops.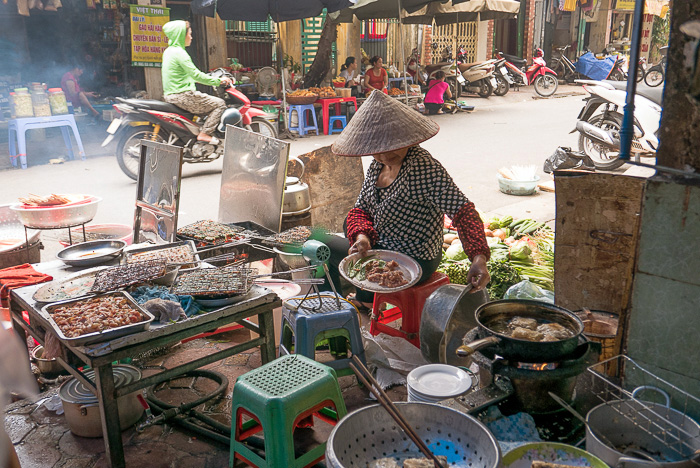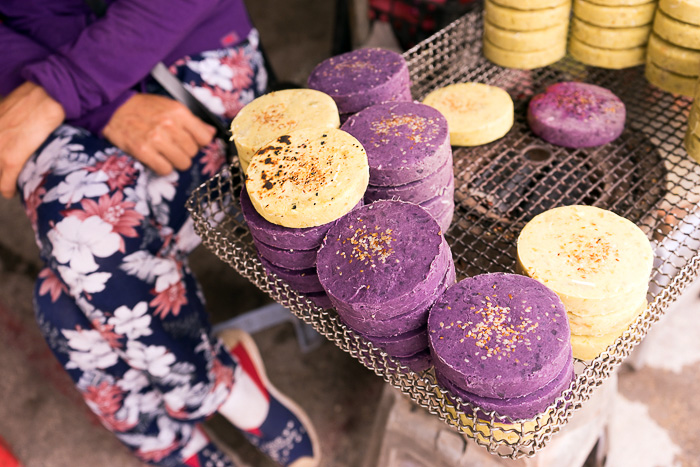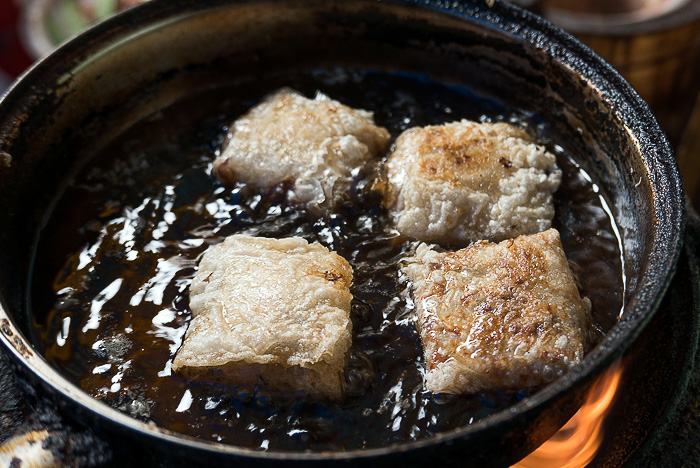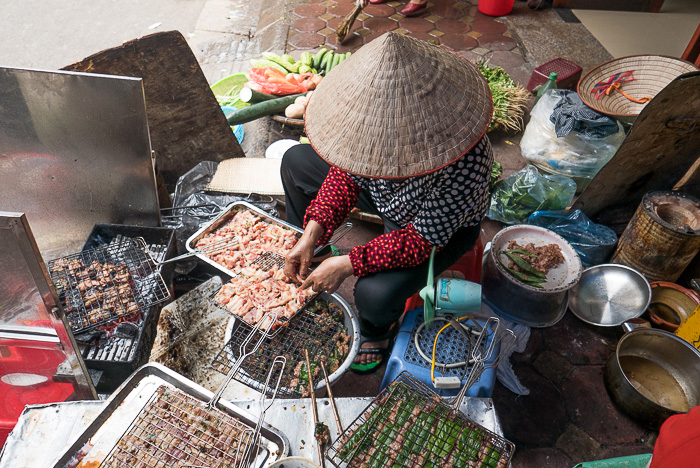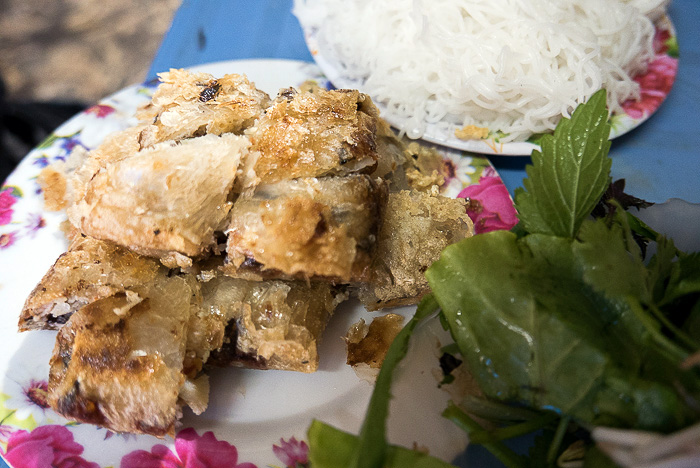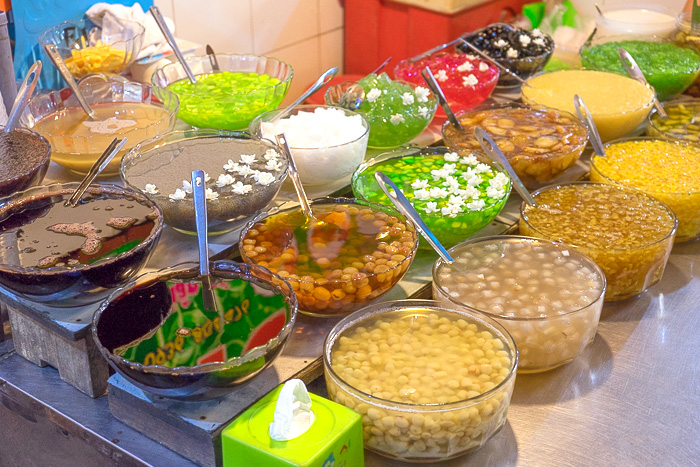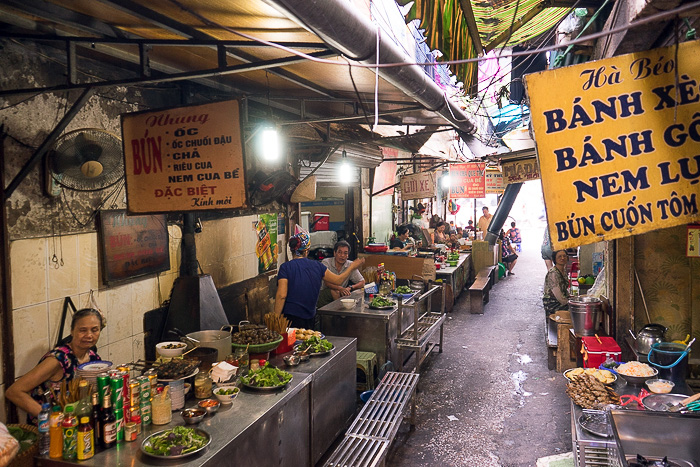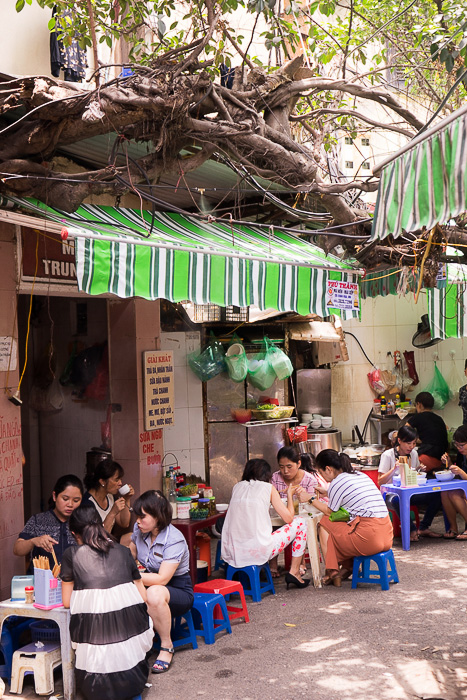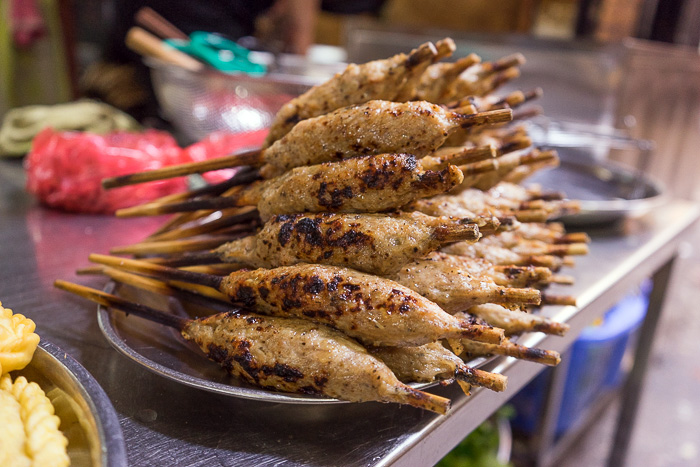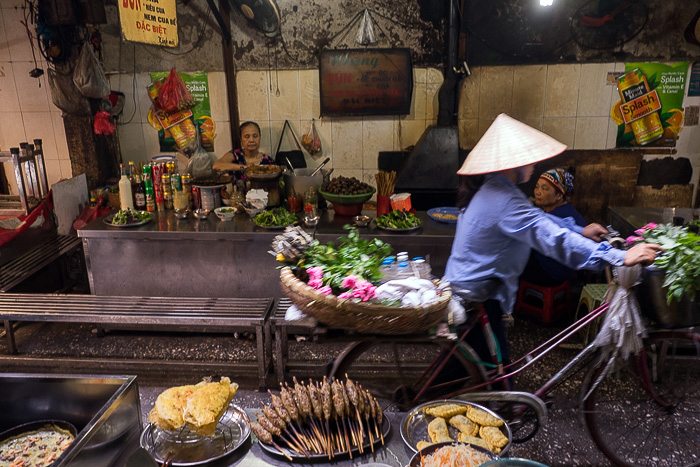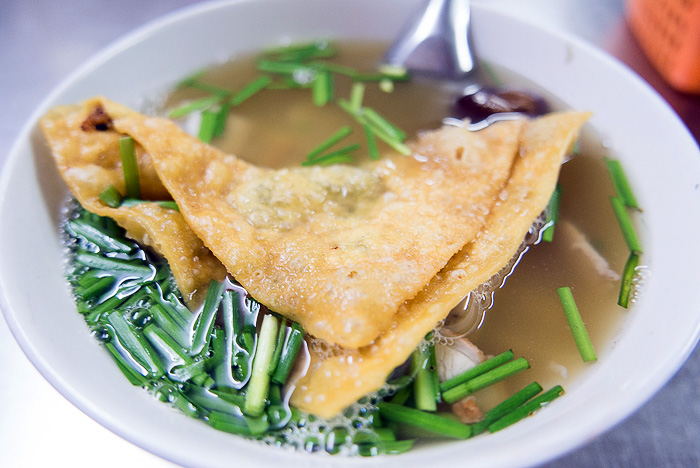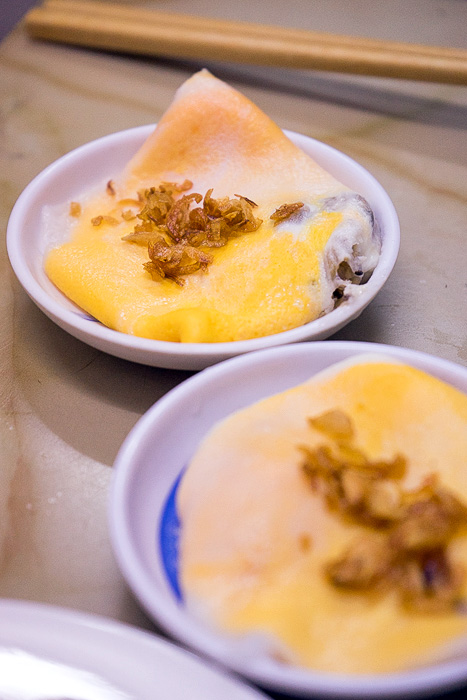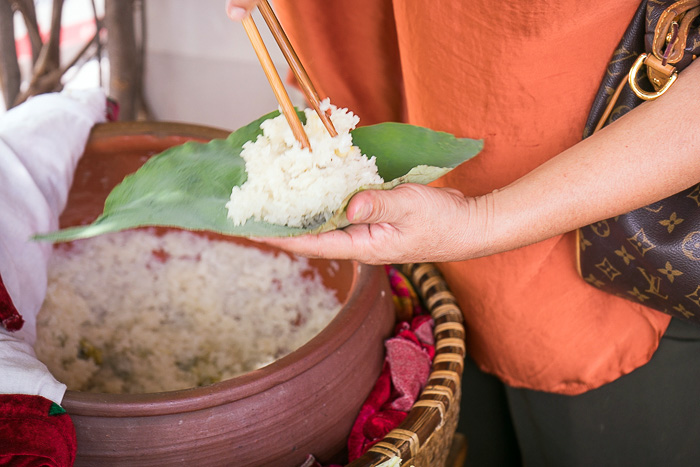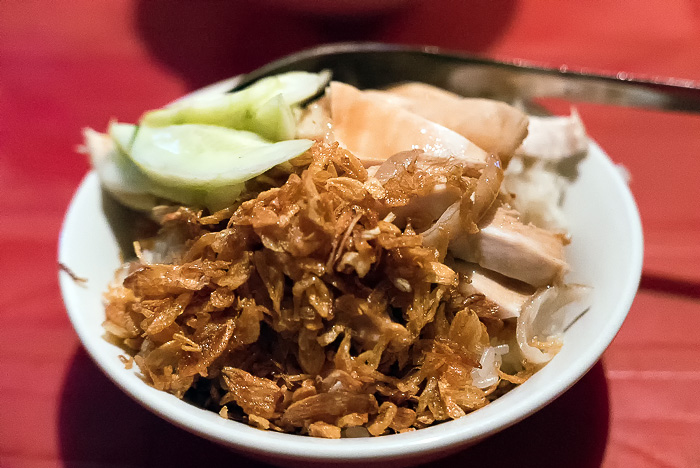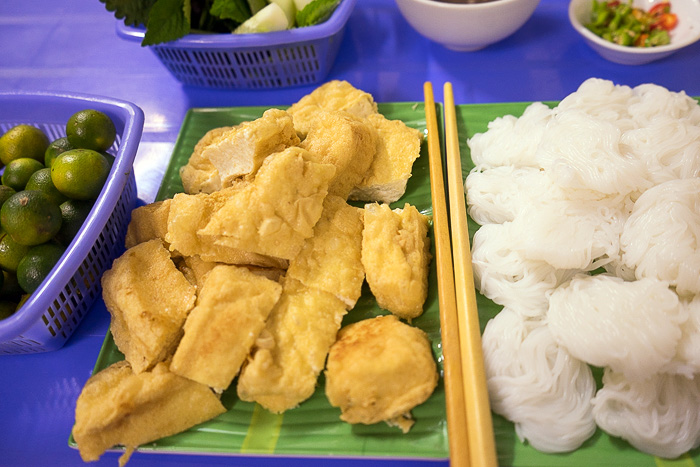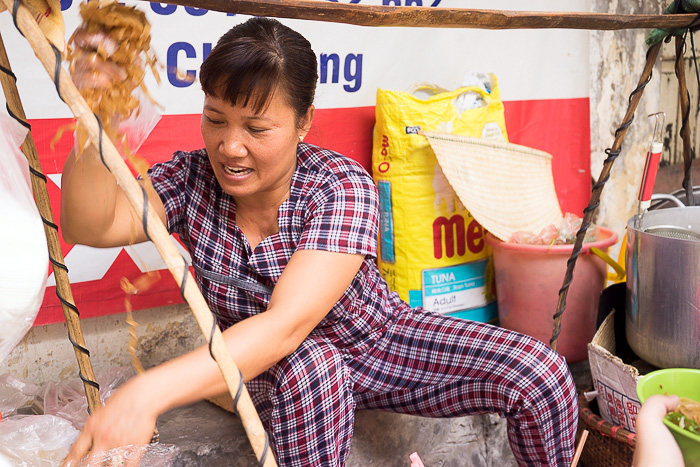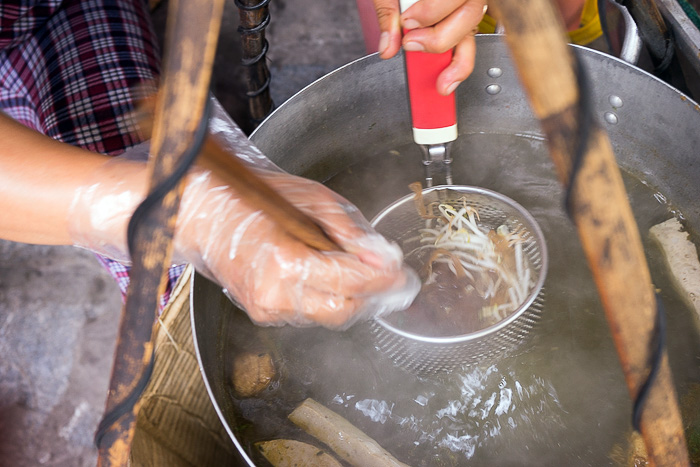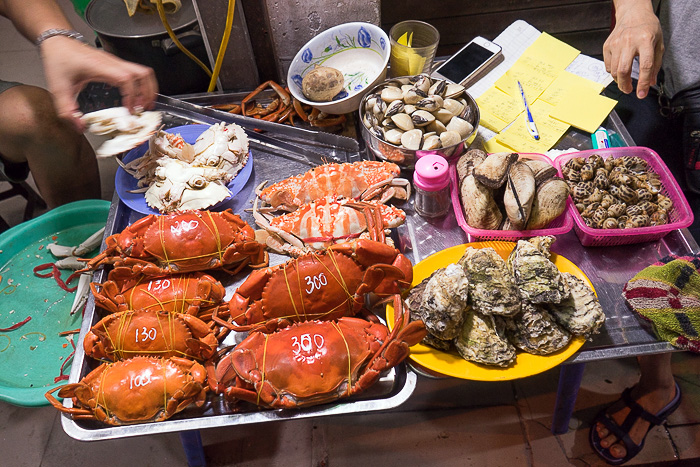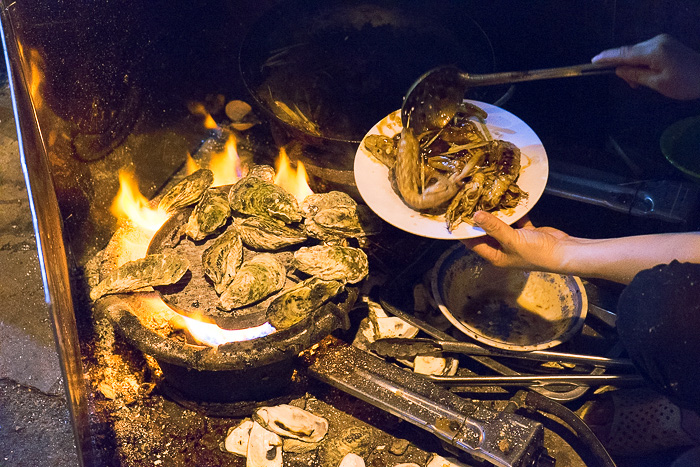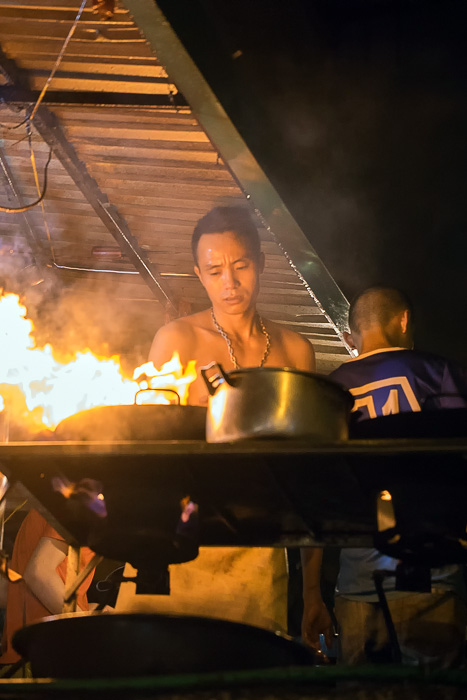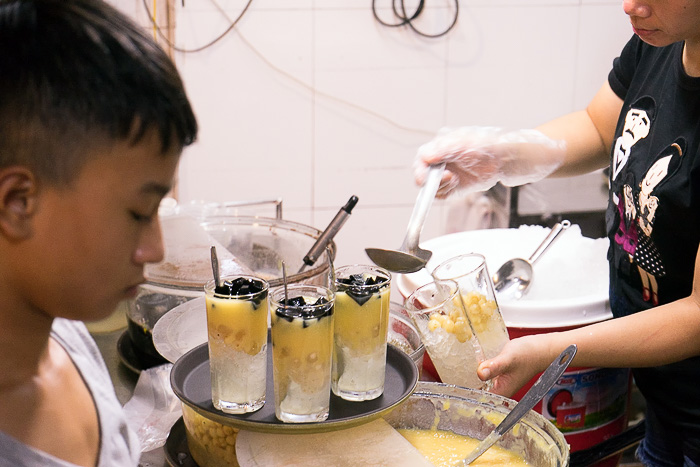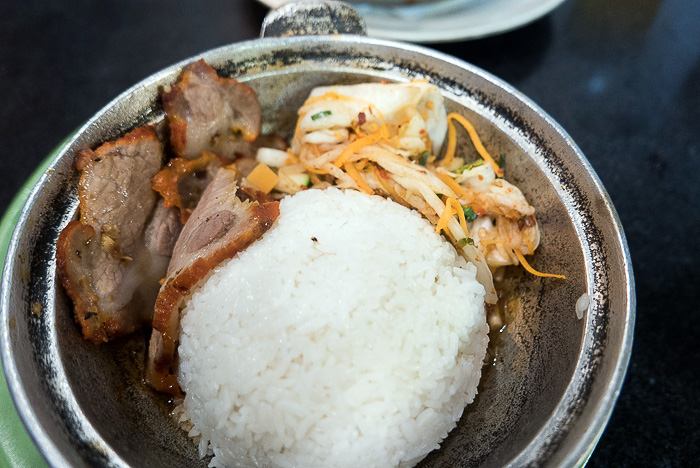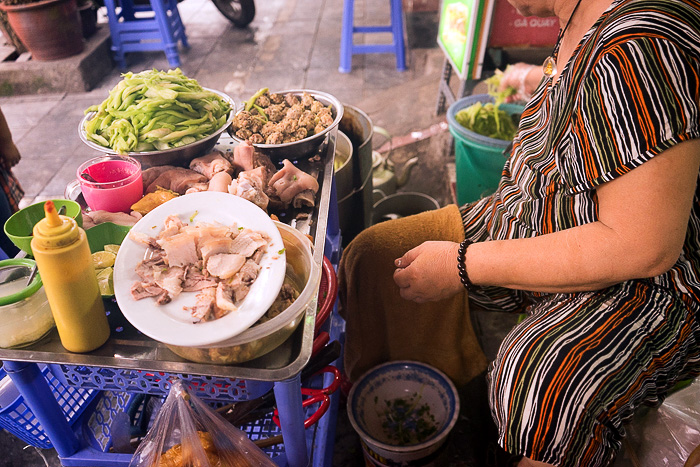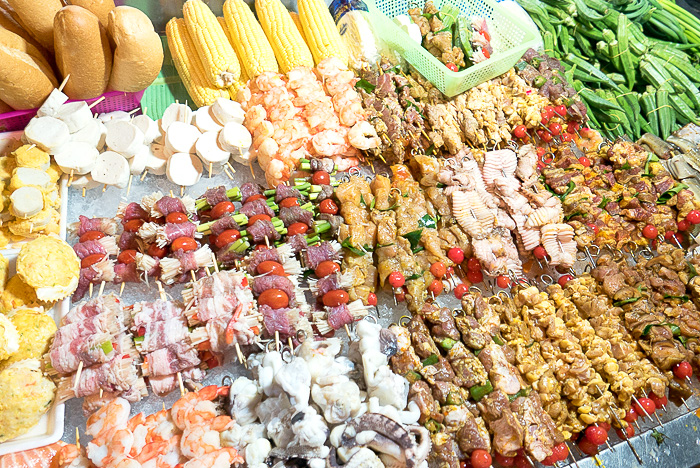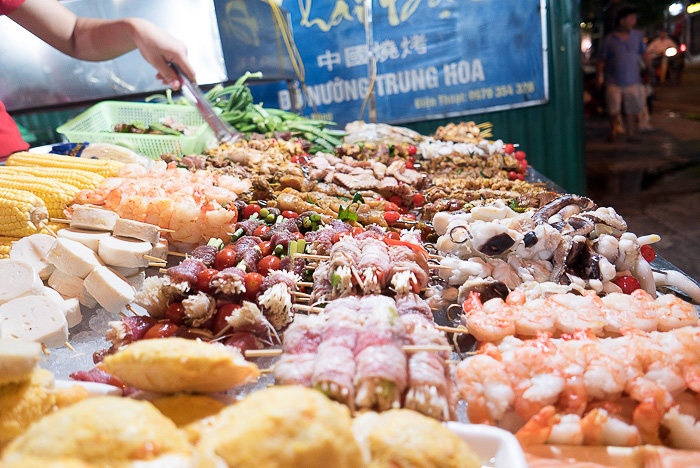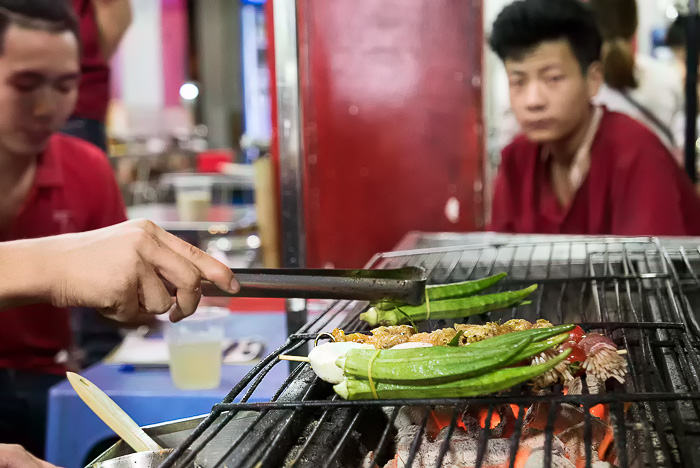 A Few More Pictures from Kichi Kichi