The Record-Breaking Mosaic Wall of Hanoi
"Where is the world's longest mosaic wall?" Who among us hasn't stayed up long nights contemplating this conundrum? Well, sleep easy, friends, for we have the answer. The world's longest mosaic wall is in Hanoi, Vietnam.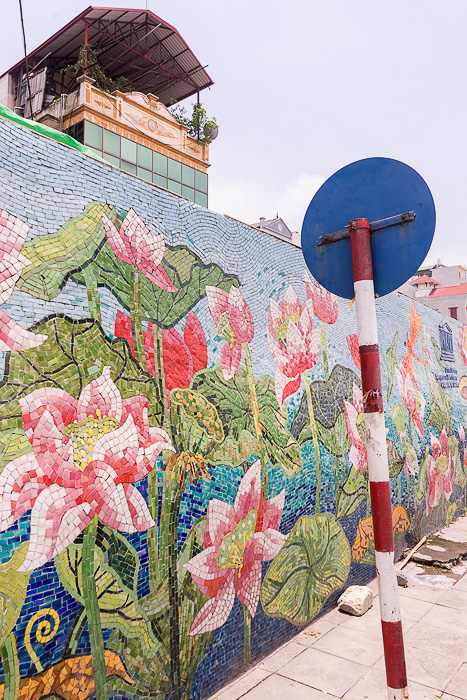 Completed in 2010 to celebrate the millennial anniversary of Hanoi, the Hanoi Mosaic Road beautifies the walls which protect the city from floods, covering them with mosaics for a length of nearly seven kilometers. That's enough for the Guinness Book of World Records, into which Hanoi's achievement has been inscribed.
The wall is made up of various works, sponsored by a wide array of corporations, embassies and artists. We particularly loved the contribution from Spain. Although a few of the designs are rather boring, most of them are generally well done, and convey some kind of message or recreate a specific scene. There are giant dragons and turtles, of course, but also storks, figures inspired by Cham Sculpture, and figurative modern art.
The only problem with the wall is its location along one of the busiest roads in Hanoi. It's unlikely you'll want to walk its whole length. But you'll almost certainly be driving past at some point… slow down, and take some time to appreciate this interesting piece of art.