Biking Around West Lake In Hanoi
By far the largest lake in Hanoi, Hồ Tây, or West Lake, actually sits at the north of the city. At seventeen kilometers in circumference, it's not a lake you'd want to walk around. But a bike tour makes perfect sense.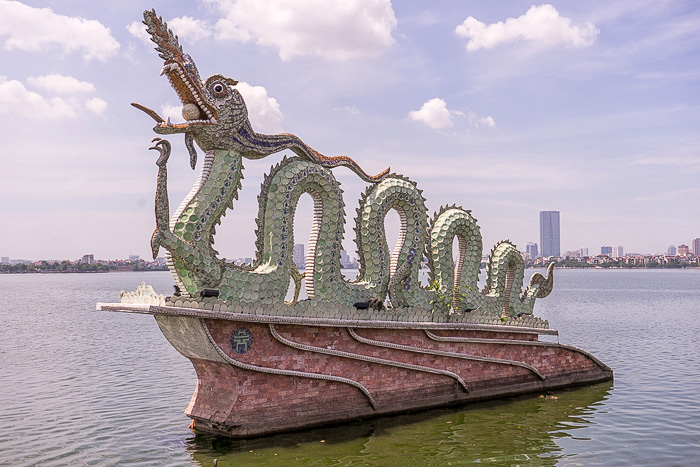 We took a Grab to THBC (The Hanoi Bicycle Collective), a small shop at the northwestern corner of the lake, and rented two bicycles for a half-day. Both our bikes were of excellent quality; light and smooth with perfectly-working gears and brakes. As its name suggests, THBC isn't just a bike-rental shop, but a community. Their website calls the shop a "temple of two-wheeled living", and the bikes they rent are top-notch, with prices that are more than fair.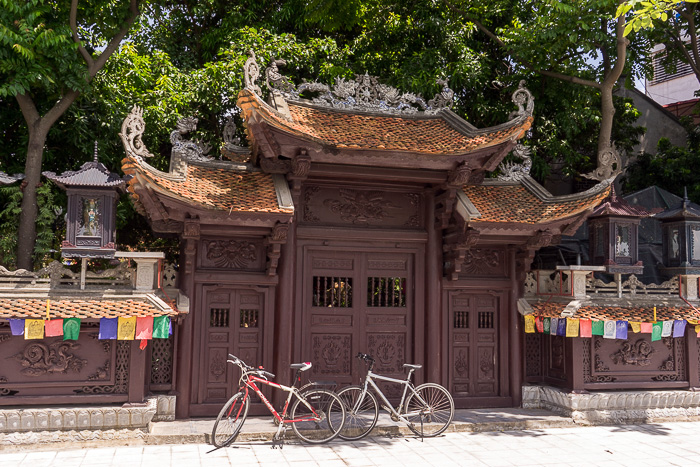 Properly equipped, we sped off in a counter-clockwise direction around the lake. Seventeen kilometers of flat roads doesn't sound like a lot, but we weren't about to underestimate the heat and humidity of Hanoi in the summertime. The earlier we completed our journey, the better. In all, the loop took us about three hours, with frequent stops… and by the time we pulled arrived back to the shop, the sun was just starting to get really brutal.
The loop was as nice as we'd hoped. The views over West Lake toward Hanoi were wonderful, and we passed at least a dozen temples along the way. Buddhists prefer lake settings for their temples, apparently. It must be something about "auspiciousness". Most of the temples were closed, and we didn't feel like defiling the holy grounds with our sweat-soaked bodies, but we did pause at a cafe, to cool down with sinh to (smoothies).
Already accustomed to the driving skills (ahem) of the Vietnamese, we had been nervous about jumping on bicycles. But luckily, the loop around West Lake sticks almost entirely to small, less-frequented roads. Not entirely, though; there are a couple spots in which you'll definitely want to be cautious.
Probably the most interesting "cultural" aspect of our tour was the change in ethnic makeup once we arrived on the northeast corner of the lake, three quarters through the tour. This is apparently an expat enclave, because suddenly, a good majority of the faces were western, and to judge by their clothes and demeanor, they weren't tourists. At first, this was a refreshing change, but we quickly tired of it, and sped through as quickly as possible.
The final part of our journey took us past lotus farms and an amusement park, and we arrived back at THBC three hours after we had left. It's hard to get outdoor exercise in Hanoi, unless you want to wake up around 6am to join the workout groups around Hoan Kiem Lake. So a couple hours on a bike feels wonderful… and West Lake is the perfect place for it.
Location of the Hanoi Bicycle Collective