The Temples of Trấn Quốc & Quán Thánh
While walking around small Trúc Bạch Lake, we had the chance to visit a couple of Hanoi's most historic temples: the Đền Quán Thánh, on the southwestern corner of the lake, and the Chùa Trấn Quốc, found on a small island between Trúc Bạch and the larger West Lake.
Đền Quán Thánh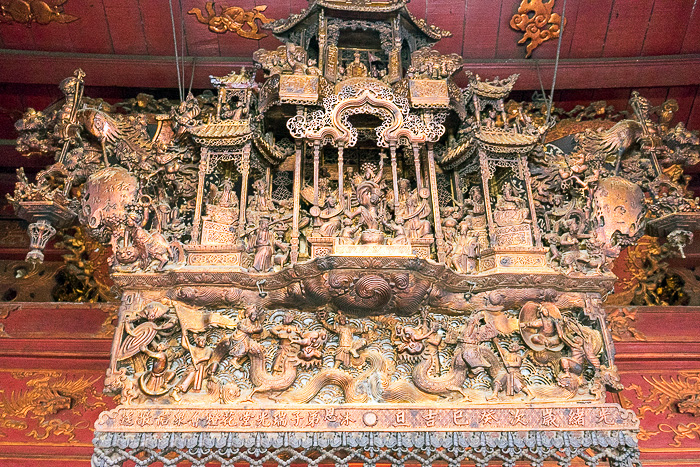 We started at the Đền Quán Thánh, which was built in the 11th century, making it among the oldest temples in this very old city. This is a Taoist place of worship, and the northernmost of the four temples that were originally placed around Hanoi for protection.
Jürgen and I were immediately impressed by the Quán Thánh… and considering that we had, at this point, visited so many temples in Vietnam, that's saying something. Although the temple has been rebuilt a number of times throughout the centuries, you can sense its age. The courtyard is amply shaded by a towering banyan tree, which likely dates from even before the 11th century, and the temple itself is richly adorned in beautiful wooden carvings and decorations.
Although it's set in the very back of the temple, a massive statue of blackened bronze is impossible to miss. This is Trấn Vũ, who is one of the main gods of Taoism, and thought to control the elements. I totally knew that, of course, and didn't look it up after having visited the temple. Nope, I saw it, and was immediately like, well whaddya know! A statue of ole' Tranny V!
Chùa Trấn Quốc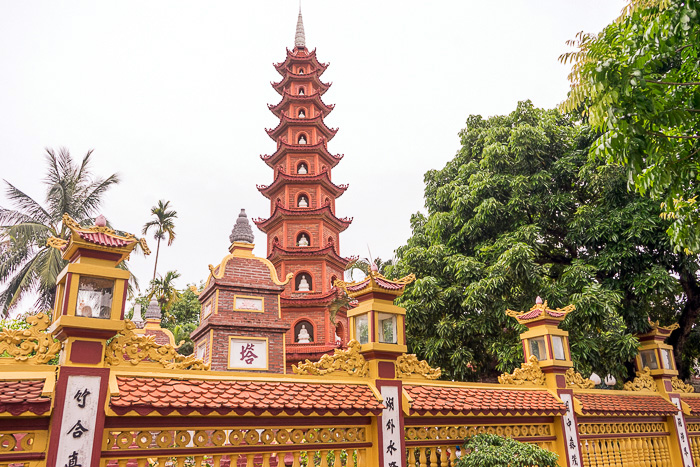 While visiting the Quán Thánh, my mind was reeling with its sheer age. 11th century? That's like… Dark Ages? My great-great-great-(*34)-grandpappies were stewing bones and dying of the plague? So, when we arrived at the Trấn Quốc Pagoda, I was in for another temporal shock. This place is even older. Established in the sixth century, it's thought to be the oldest temple in Hanoi.
The Trấn Quốc Pagoda has a privileged location, looking out west over the West Lake, and is well-known for its spectacular sunsets. Within the first courtyard is an eleven-story stupa, surrounded by smaller stone stupas, arranged symmetrically across from a Bodhi Tree on the other side of the temple. This tree was apparently grown from a branch of the famous tree under which Buddha meditated, and was brought here as a gift from the president of India, in 1959.
Locations on our Map: Quan Thanh Pagoda | Tran Quoc Pagoda
–Vietnam Travel Health Insurance
Đền Quán Thánh Photos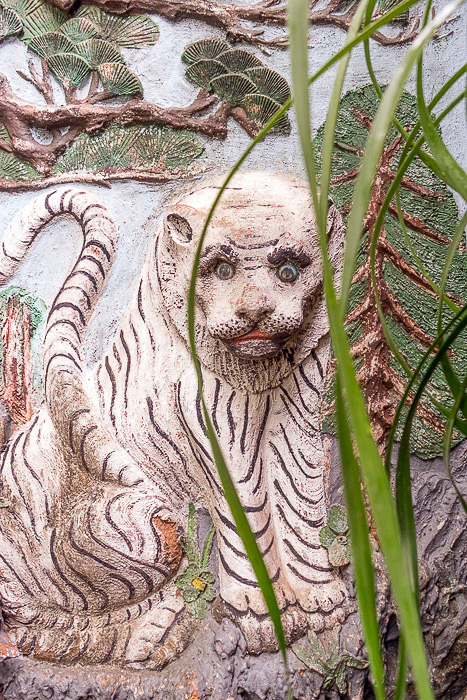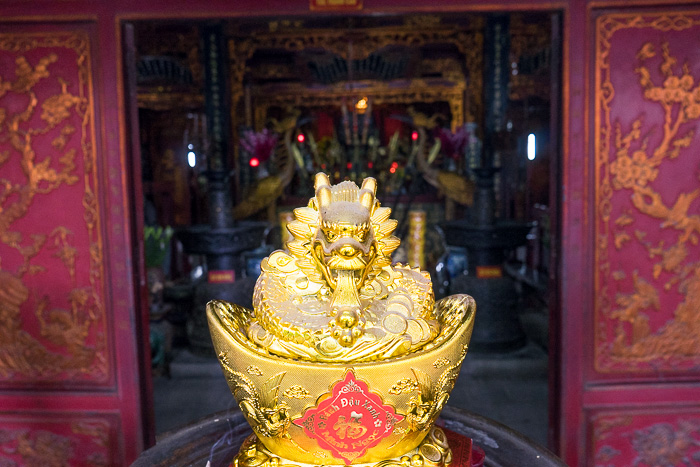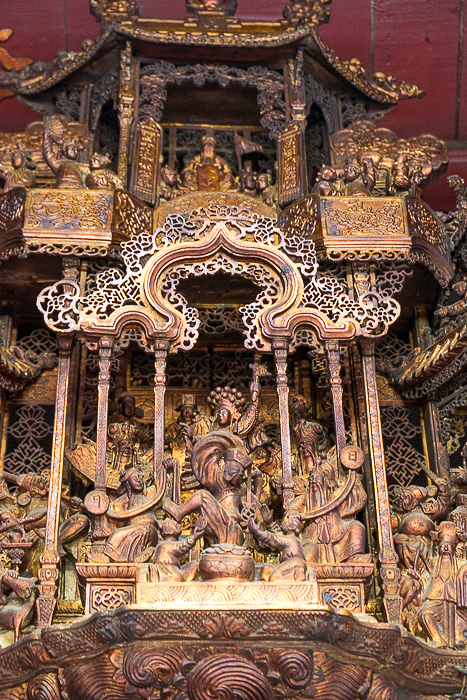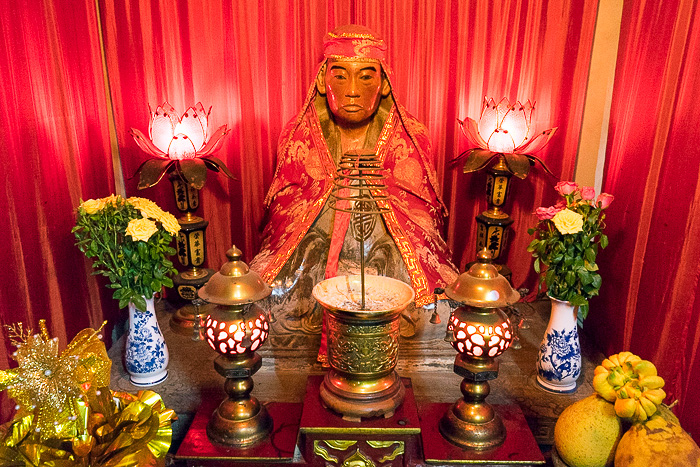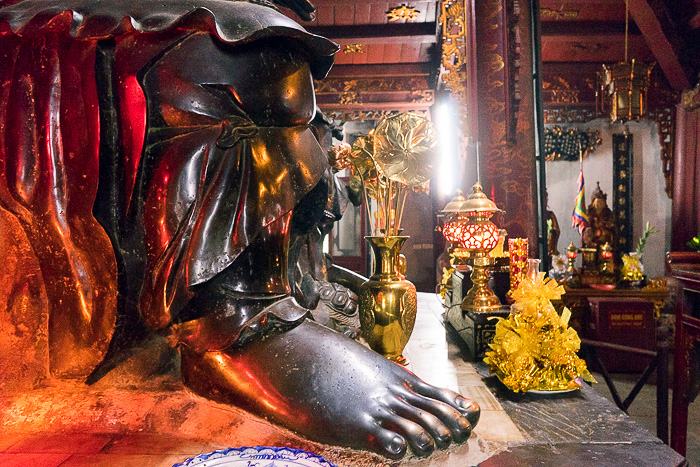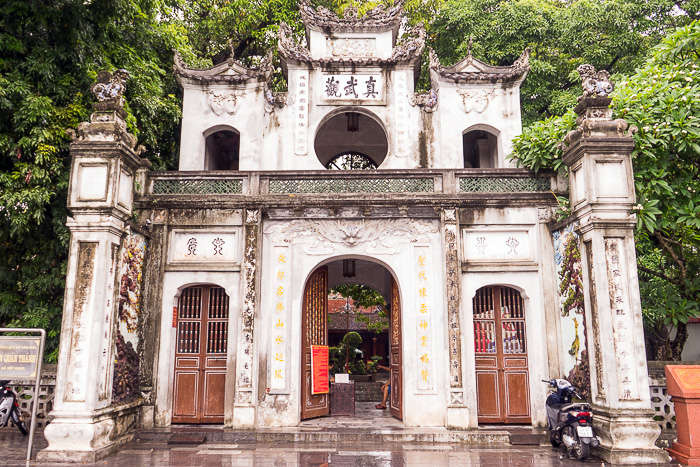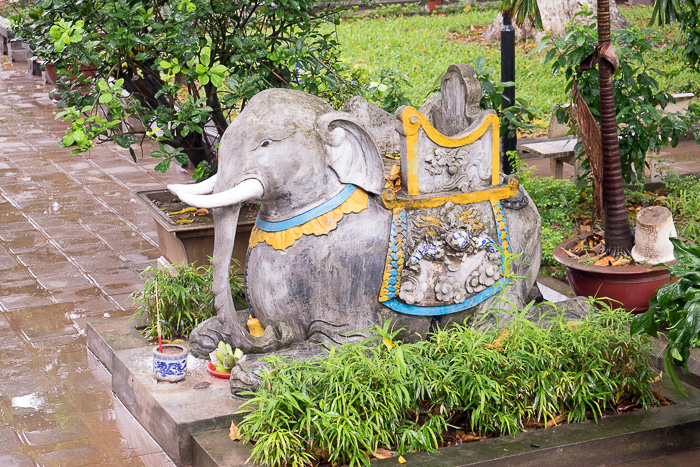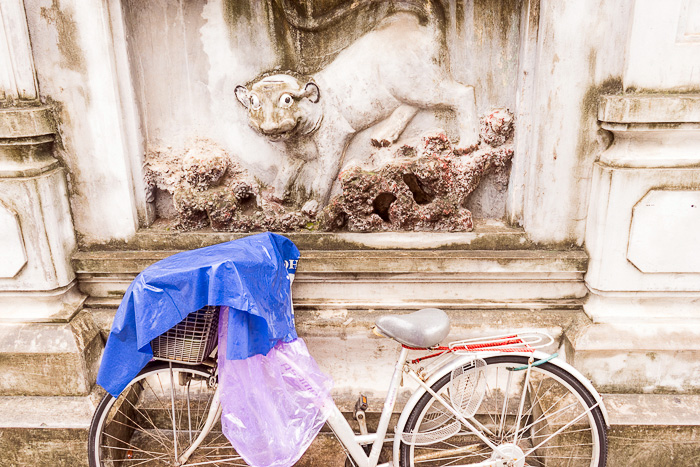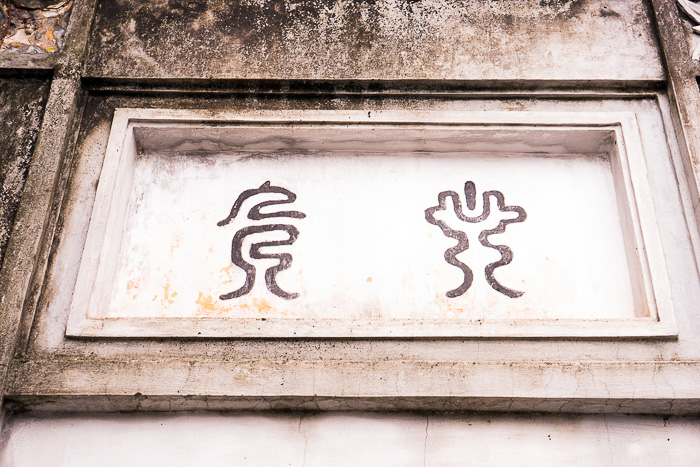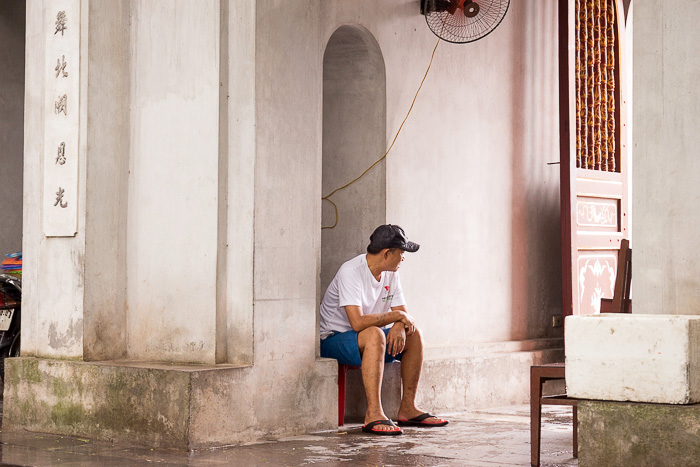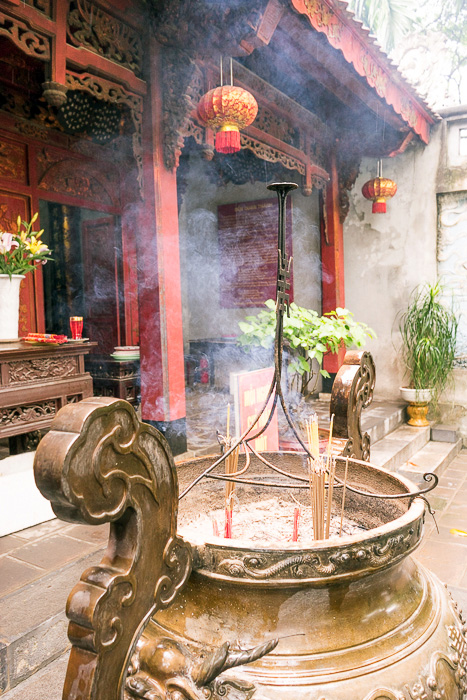 Chùa Trấn Quốc