The Chinese Assembly Halls of Hoi An
Until the end of the 18th century, Hoi An was Vietnam's main port-of-call, and home to a large number of foreign traders. Above all, the city was popular with the Chinese, many of whom established a permanent presence among the Vietnamese. Communities from the various regions of China built Assembly Halls: social and religious buildings in which they could congregate and worship their ancestral gods.
Today, five of the Chinese Assembly Halls can be visited under Hoi An's (ridiculous) ticket scheme. Each is beautiful, but there's no reason to visit them all, since they're fairly similar to each other. We made it to all five, but you might want to look through our list, and pick a couple. We were particularly impressed by the Cantonese and Hainan Halls.
Chaozhou (Trieu Chau) Assembly Hall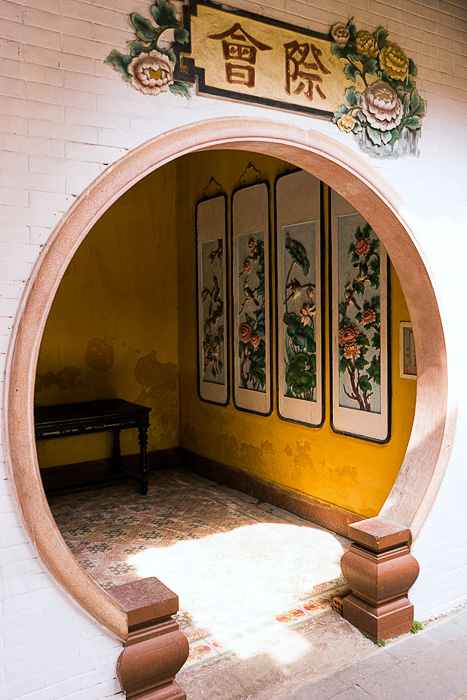 This assembly hall was built in 1848 for traders hailing from the city of Chaozhou, in the Guangdong province of China. Inside is a shrine for the veneration of Phuc Ba, a Chinese general born in 14 BC, who helped quash the real-life rebellion of Vietnam's Trung Sisters. Today, he's believed to be a deity with the power to calm the seas. This assembly hall is most memorable for its large wooden gate, and the door panels carved with colorful and fantastical creatures. [Location | More Pics]
Cantonese Assembly Hall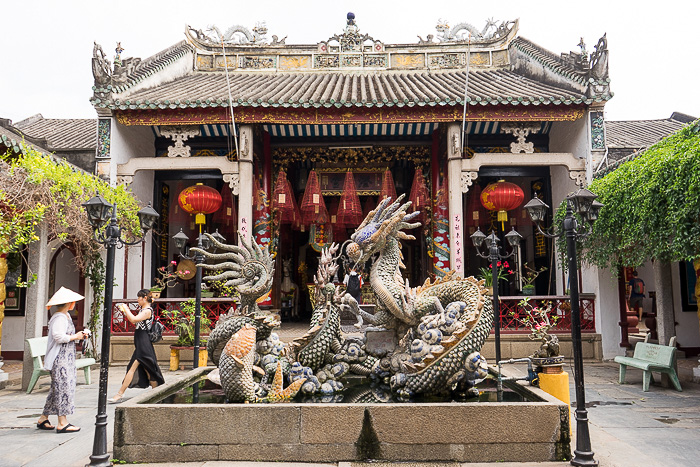 The assembly hall of Hoi An's sizable Cantonese community was built in 1885, and consecrated to the famous Chinese general Quan Cong (Guan Yu), whose stern, red-faced image is still worshiped here. The coolest area in this assembly hall is the garden, around the back, where multi-headed dragons seem to explode upwards out of a small pool. It'd be easy to miss this garden entirely, so make sure to explore! [Location | More Pics]
Fujian (Phuoc Kien) Assembly Hall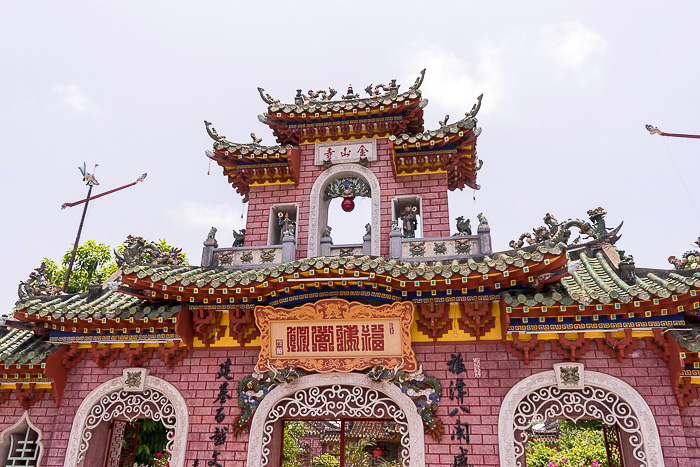 The Phuoc Kien Assembly Hall dates from 1690 and was built by Chinese traders from the coastal province of Fujian. This is the most well-known of the city's assembly halls, and popular with Vietnamese worshipers of Thien Hau, the Goddess of the Sea. This hall is ornate, with wooden dragons, murals, framed calligraphy and many statues, including twelve female figures who demonstrate how to raise an infant. [Location | More Pics]
Chinese (Trung Hoa) Assembly Hall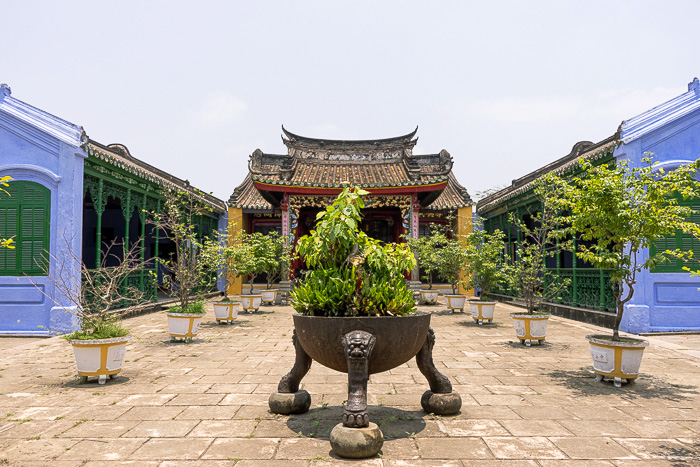 This assembly hall for the general Chinese population of Hoi An was built in 1741, and also dedicated to the sea goddess Thien Hau. Apart from being a meeting place, it served as a school for Chinese students. It's among the oldest, but more modest of Hoi An's halls. In addition to Thien Hau, Confucious and the Chinese heroes in the war against Japan are also worshiped here. [Location | More Pics]
–Download Our Travel Puzzle App
Hainan Assembly Hall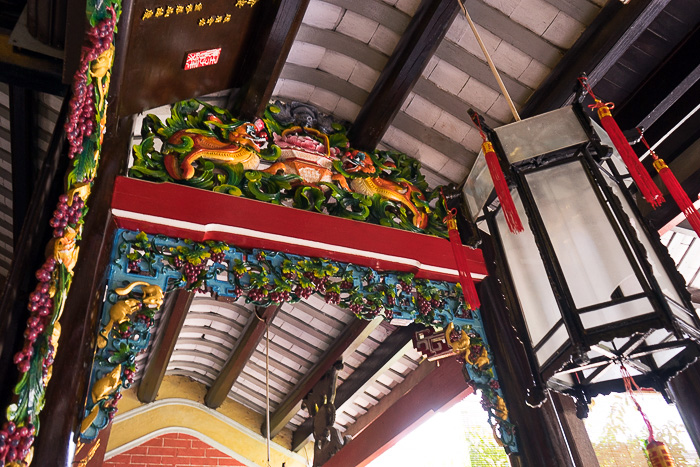 The community from the island of Hainan built their assembly hall in 1851, in tribute to the 108 sailors who were killed off the coast of Hoi An, after being mistaken for pirates. Today, the sailors are worshiped as heroes inside this small, but beautifully decorated hall. [Location | More Pics]