Phong Nha Cave isn't the biggest cave, or even the second-biggest, in the Phong Nha National Park. But it's the one which bears the park's name. So we felt safe assuming that it would be spectacular. And we weren't disappointed; this is an underground wonderland of stunning beauty.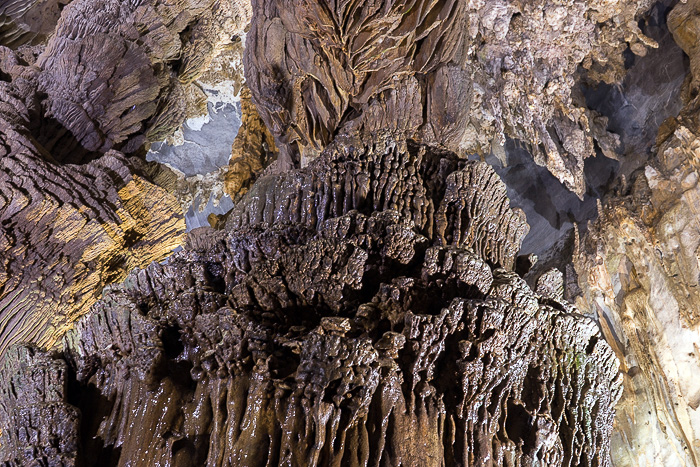 Phong Nha is a river cave, which means that any visit must be aboard a boat. In the middle of Phong Nha Village, you'll find a Welcome Center with a fleet of small tour ships, waiting to ferry passengers into the cave. The price depends upon the size of your group; you'll be paying for the entire boat, and they seat up to twelve. If you have a full group, the rate is a twelfth of what you'd be paying alone.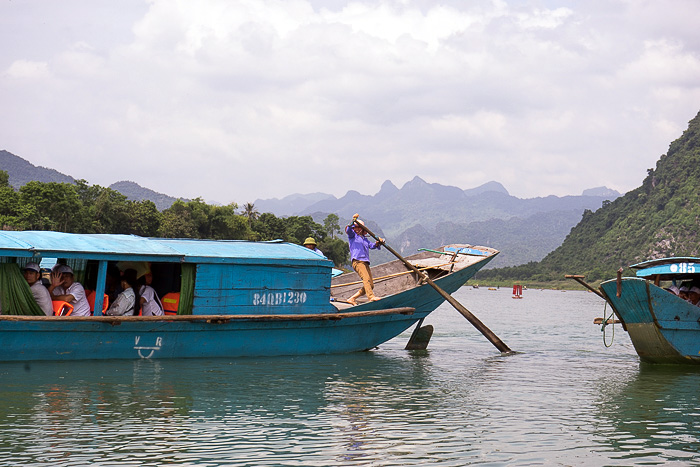 Although the total length of Phong Nha Cave is over seven kilometers, visitors are restricted to the first kilometer. That's fine, since the tour already lasts about two hours. For most of the time, you'll be inside the boat, silently gliding through the water, underneath giant stalactites and into hangar-sized chambers filled with strange formations. At the end, you're allowed to hop out, and complete the last section of the cave by foot.
This is almost definitely the most straight-forward excursion you can do while in the national park, and luckily, it's also one of the most memorable. If visiting Phong Nha, you'll almost certainly be doing this tour at some point… but should you be wavering, allow our pictures to seal the deal. You really don't want to miss this.
And Let's Not Forget Phong Nha Village
Although I doubt anyone has ever done so, you could have a great experience in Phong Nha, without ever visiting a single cave. The village itself is forgettable, but the area in which it's located is definitely not. The landscape is unbelievable, and we had some of our happiest moments simply biking along the river, and taking it all in.