Off to Hue Through the Hải Vân Pass
Of the entire 1600-kilometer train journey which unites North and South Vietnam, the most spectacular is the short segment connecting the cities of Danang and Hue, where the tracks climb over the Hải Vân Pass.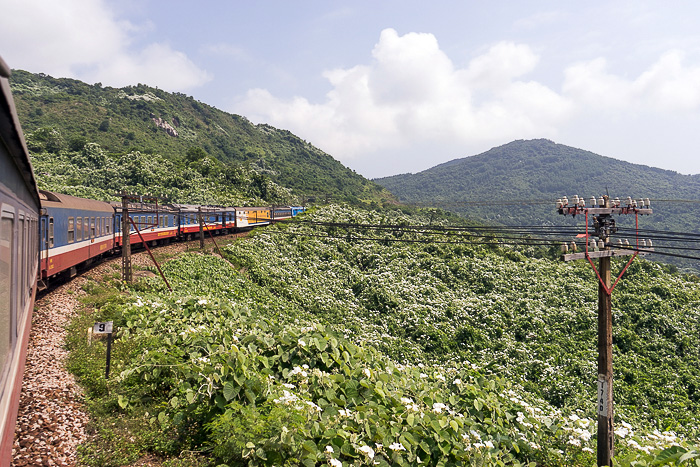 Historically, the Hải Vân Pass has been the physical barrier between the two halves of Vietnam. This is where the Annamite Mountain Range disappears into the sea, and it once marked the border between the ancient kingdoms of Champa and the Dai Viet. The mountain range also affects the climate; with the winds blocked from the north, the regions south of the Hải Vân Pass enjoy a milder climate.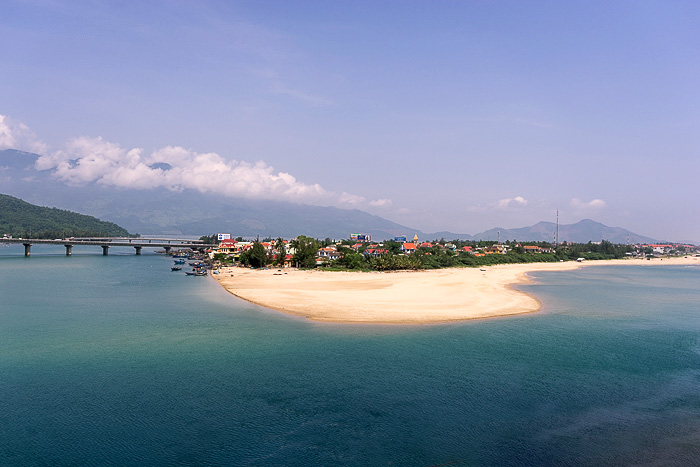 We were excited to cross over into what might unofficially be considered North Vietnam, and the journey did not disappoint. "Hải Vân Pass" literally translates to "Ocean Cloud Pass", and the name is no mere hyperbole. With the sea sparkling underneath, and clouds brushing our heads, we were glued to our windows throughout the two-and-a-half-hour train ride.
The Hải Vân Pass has a reputation as one of Vietnam's most dangerous areas. Train derailments (gulp!), car crashes, and even an airplane crash have haunted the pass, although its safety record improved immensely with the opening of the Hải Vân Tunnel in 2005. At over six kilometers, this is the longest tunnel in Southeast Asia, but we were happy to be skipping it. It might be safer in the dark, but then we'd have missed out on these incredible views…
–Book Your Vietnam Bus And Train Tickets Here