Halfway between the Thấm Mã Pass and the Lũng Cú Flagpole, we made a stop at the Opium Palace of the H'mong. We were pretty excited about this. Of all the places which we've visited in our years of travel, almost none of them have had a name as intriguing as the "Opium Palace of the H'mong".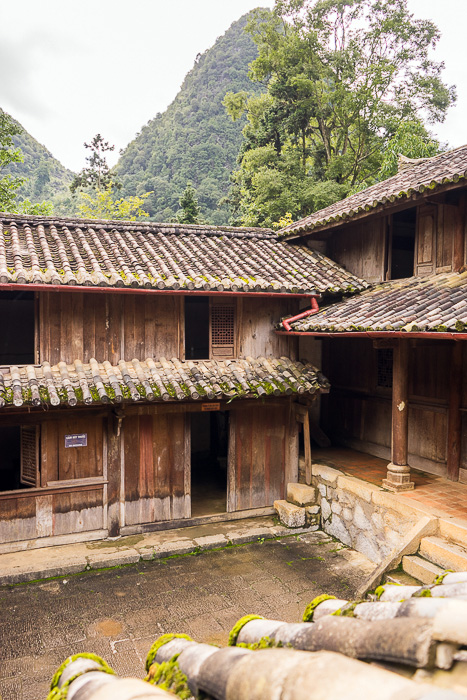 The palace was built by the reigning H'mong King in 1902, during the French rule of Vietnam. From the very beginning it was envisioned as a base of operation for the H'mong people's most lucrative venture, the opium trade. References to the drug are built right into the architecture, such as in the pedestals shaped like opium pots. The French weren't thrilled about it, but allowed the illicit activity, as they were desperate to keep their H'mong allies happy.
Our first impression of the Opium Palace was that it's ridiculous. There is no reason that a large palace should be here, in the middle of nowhere. But it surely helped the king of this rural people establish his reputation. And he chose a striking location, nestled in a lush valley between large mountains.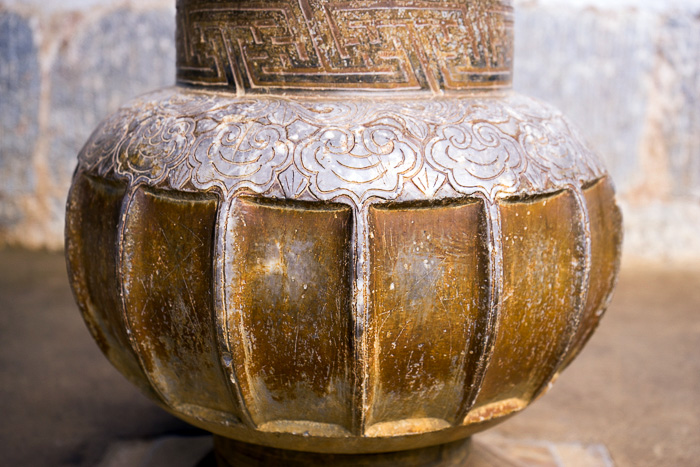 Tours of the palace are offered, but only in Vietnamese, so we decided to walk around on our own. Given the isolated location, there were a surprising number of tourists here; mostly Vietnamese, but not totally. We checked out the various courtyards, admired the sleeping quarters for the H'mong princesses, and went up into the twin watchtowers for a view.
After visiting the palace, we perused the stands set up outside, just to check if possibly they might be selling any… narcotic souvenirs. But no. We hadn't really expected it, but this was the Opium Palace in the hills of northwestern Vietnam. It was worth a shot.