A building dedicated to hip clothing shops, internet startups, art projects, and international cuisine, Hanoi Creative City (or HCC) is a unique addition to the capital's cultural scene. We spent a few hours there, trying to fit in with the ambitious young entrepreneurs and artists.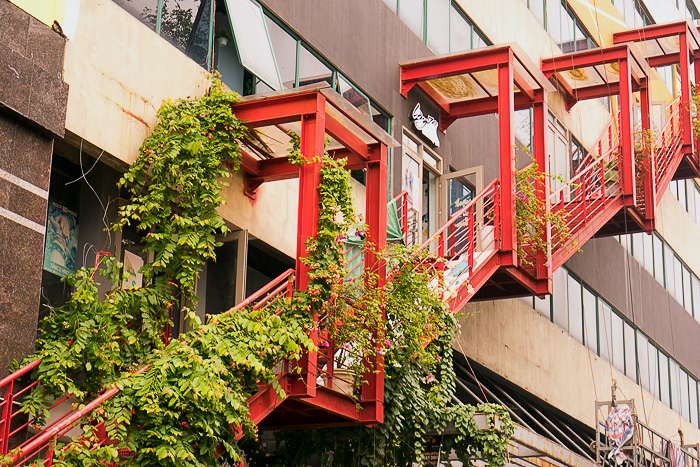 We didn't know much about Creative City before arriving, but were drawn by the name and the concept. A huge 20-story high-rise completely given over to the arts and creative ventures, it sounded like something that might be either terrible or great. Probably both at the same time.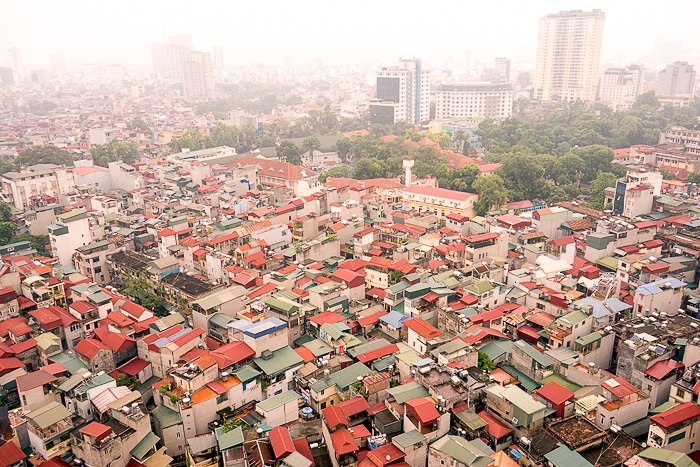 In truth, we found the most-fitting description for HCC to be "weird". We went all the way to the 20th floor, then took the elevator down. Every time the door opened, we were confronted by a totally different, wholly unexpected scene. Ding… Japanese tea house! Ding… a bizarre, abandoned climbing-wall / bouncy castle fun land! Ding… smoke and lasers; I think an art project? Ding… a completely empty floor. It was fun to be surprised as the elevator door opened, floor after floor, kind of like unwrapping Christmas gifts.
This is a cool place to work from; there are a number of co-working spaces which draw a healthy crowd of laptop-bearing expats. I imagine that if you're running a start-up, this would be an excellent place in which to base yourself. Having only been once, it's impossible to say, but we got the impression that HCC has a very high turnover rate; that bars and businesses come and go frequently. We loved the Rec Room, a club on the top floor with an incredible terrace, but learned it would be closing up soon.
I wouldn't say it all works perfectly. There is way too much empty space still at HCC, with many floors completely deserted. And because of that, the complex feels just a little dead; it's a great concept, but it doesn't really seem to have caught fire. Still, it's definitely worth checking out. Hanoi is most known for its history and ancient houses of the Old Town, and it's nice to be reminded that there's a vibrant creative streak running through the city as well.
–Book Your Vietnam Bus and Train Tickets Here