The Fish Market of Ha Long
We were really just looking for breakfast. After a horrible night of sleep in the City Palace Hotel (which we can't recommend), we stumbled out onto the streets of Ha Long, hoping to find a quick bánh mì and get a couple hours of work in, before our trip back to Hanoi. But then, we came upon the wharves and the fish market of Ha Long. Breakfast could wait.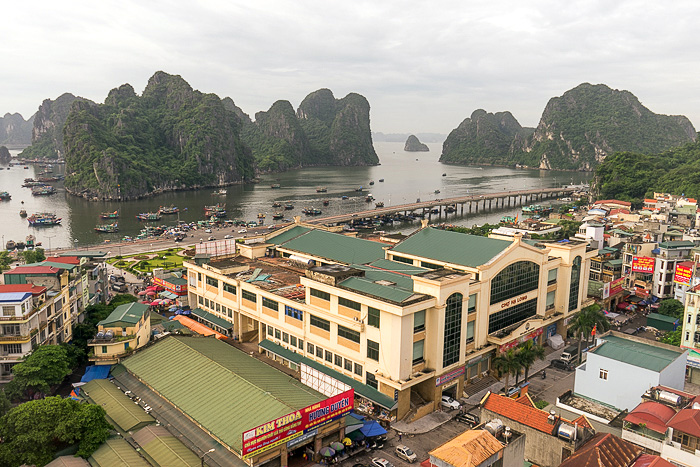 Before entering the market hall, we had to get past its two beefy door guards. These guys were sitting on stools facing each other, with a large bowl between them. A scrawny guy would toss a bunch of squid into the bowl, and the Bash Bros would take turn pounding it with a heavy wooden mortar. They weren't really guarding the entrance, though; the only reason we had difficulty getting past, was that we couldn't stop filming them.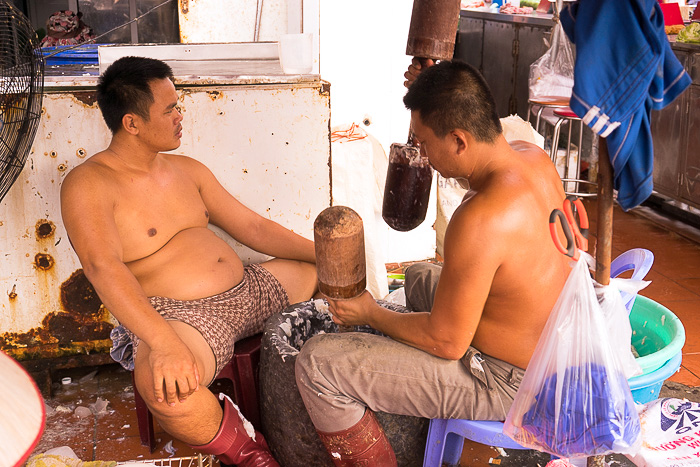 Once inside, we found the sort of congenial chaos that's a hallmark of every great market. Men and women prying open clams, deftly handling live crabs, beheading some flounder, or retrieving the fish which had jumped from their buckets and were desperately flopping toward the exit. The workers treated our presence with a sort of good-natured exasperation; this place was a tornado of action and although we tried to keep out of their way, we still got barked at a couple times.
Outside of the market, we walked along the wharf and watched the colorful fishing ships unload their morning catch. We were approached a few times by locals offering to take us out onto Ha Long Bay. We declined, so have no idea as to the price or length of their tours, but if you're looking for a private excursion with a real fishing boat, this might be a good place to begin your search.
Fish Market and Wharves Photos of Ha Long