The Vietnam Museum of Fine Arts
Vietnam's premiere art museum is housed inside a beautiful colonial-era building near the Temple of Literature in Hanoi. The three floors of the Museum of Fine Arts take visitors on a journey through the country's artistic history, with a special focus on lacquer painting and war-time themes.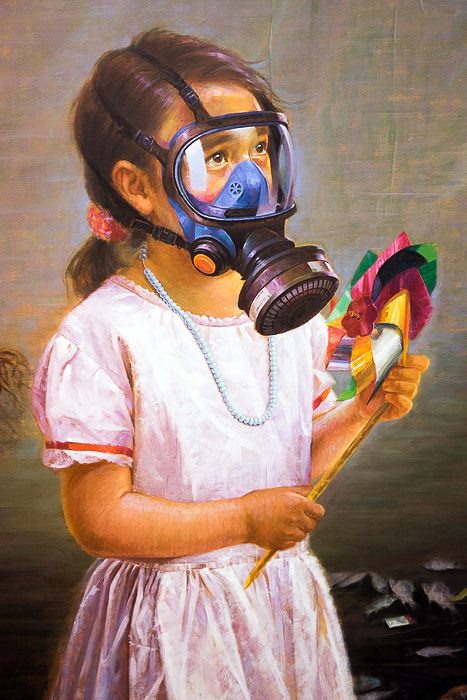 Originally built in 1937 as a boarding house for French school girls, the mansion was converted for use as a museum in 1960. Spacious and atmospheric, it's a perfect place to appreciate the nation's artistic history. And it's a history which you'll likely be appreciating in solitude; despite the museum's high profile, and its proximity to the overrun Temple of Literature, there are rarely crowds here.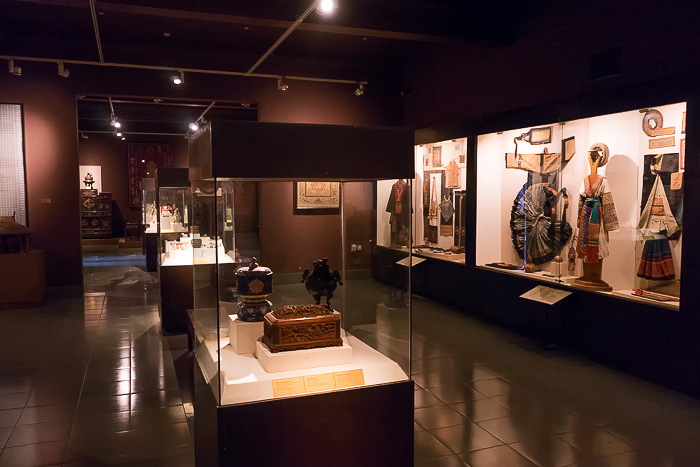 Just about every time period and artistic style is represented in the museum, so you're almost definitely going to find something which interests you. On the first floor is the more ancient stuff: sculptures from the Champa Kingdom, intricately-decorated bronze drums, and religious art.
On subsequent floors, the art enters the modern age, as Vietnam is exposed to the West. Some of that exposure was good; the Vietnamese had always painted in lacquer, but it wasn't until absorbing some of the West's sensibilities that they began converting this handcraft into an art form. But some of the influence was less positive; Western ideas seeped into the Vietnamese subconscious without the necessary background, leading to spiritless stabs at Cubism or Impressionism.
Of course, the most important way in which the West influenced Vietnam was through war. On the top floor, painting after painting conveys the suffering and the pride of warfare, and these are the most impactful pieces in the museum. The almost-constant fighting of the 20th century has left its mark on the psyche of Vietnam, and art is a natural conduit by which humanity deals with such trauma.
We loved our visit to the museum. It's a peaceful place with just the right amount to see; neither too much nor too little. The fact that it welcomes so few visitors is surprising, but we didn't mind. When you're feeling run-down by the crowds and noise of Hanoi, this is a wonderful way to spend a couple hours.
Hanoi Museum of Fine Arts